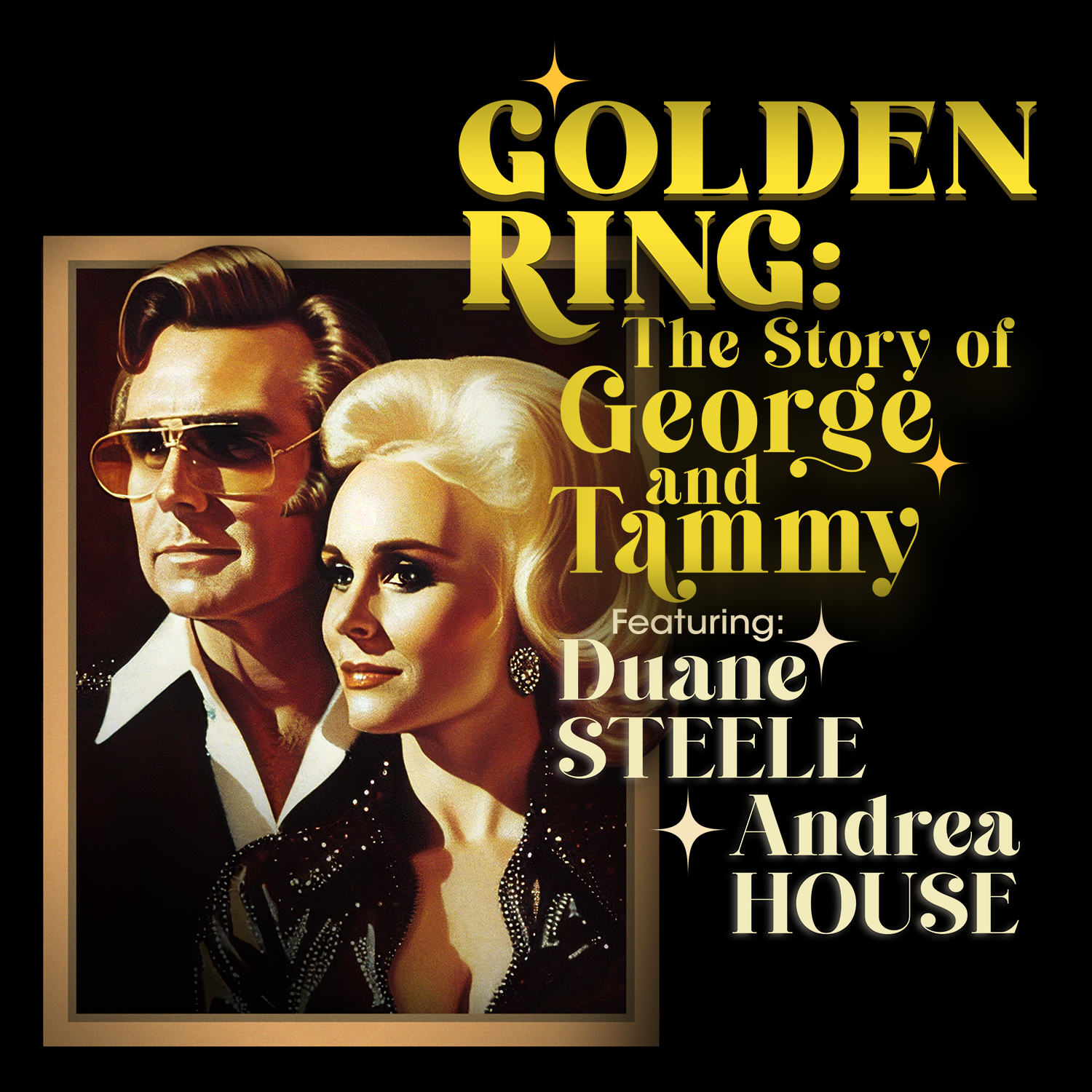 Golden Ring: The Story of George and Tammy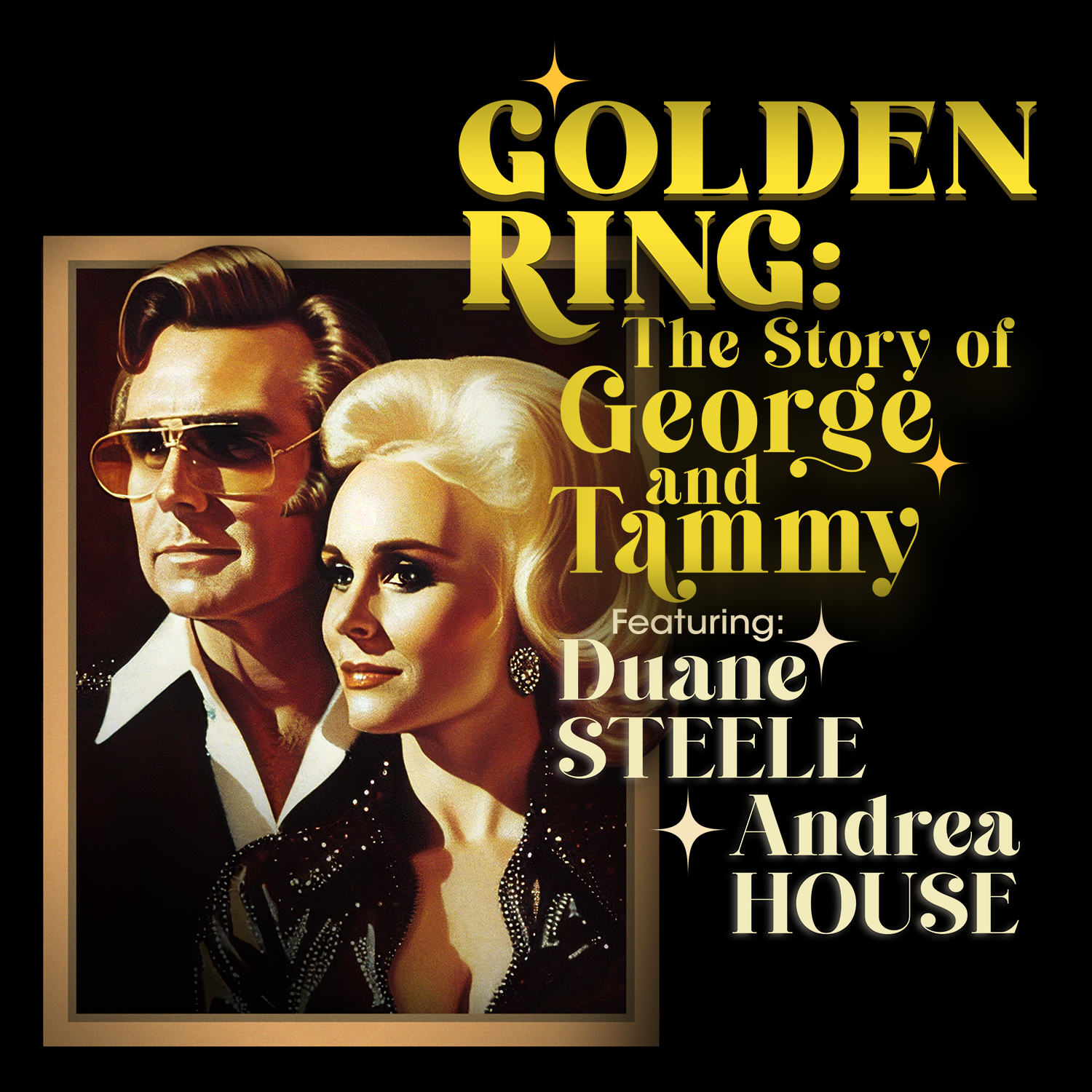 More about this event
Golden Ring: The Story of George and Tammy is a celebration of the artists considered to be the greatest country music couple of all time. Channeling the very essence of George Jones and Tammy Wynette, the award-winning singer/songwriters Duane Steele and Andrea House will take you on a multi-media journey of the couple's chart-topping hits and enduring love through stories and songs. Golden Ring: The Story of George and Tammy features some of the greatest country songs ever written that continue to inspire artists of all genres.

Together George and Tammy were proclaimed "Mr. And Mrs. Country Music", capturing headlines with their tumultuous relationship, recently made even more famous with a blockbuster TV series dedicated to the pair. In a career th at lasted more than 50 years, George Jones evolved from a young honky-tonker into a cultural icon, as he recorded almost 150 albums and became the symbol of traditional country music. Tammy Wynette is one of country music's best-selling artists of all time. Rising from poverty, she charted 20 number-one songs including the classic "Stand By Your Man". Together the pair released 14 albums of duets and charted 15 singles on the country charts.

Golden Ring: The Story of George and Tammy is a brand-new show, that is a must-see show for country fans!

Tickets start at $39 + s/c and are on-sale now through Ticketmaster.

The Performers:
Duane Steele is among Canada's top country recording artists and songwriters with a professional career dating back to 1984. The multi award-winning artist has released five studio albums and one greatest hits album, and has charted multiple singles on the Canadian country singles charts, including the Number One hit "Anita Got Married". Duane has toured the world headlining his own shows and opening for some of the hottest acts in country music including Shania Twain, Terri Clark, Trisha Yearwood and Sammy Kershaw. Duane's pure vocals and authentic country sound make him the ideal artist to pay tribute to the legendary George Jones.

Andrea House is a stunningly multi-dimensional artist who stars in both the musical and theatrical worlds. She has had a string of successful albums, along with award-winning roles in critically acclaimed stage productions. Her performances at the Edmonton Folk Music Festival have had audiences leaping to their feet and have been praised by bluegrass star Ricky Skaggs. The Boston Globe describes House as "singing in the spirt of Willie Nelson. Norah Jones and Hoagy Charmichael, all woven together seamlessly". Andrea's authentic voice and impressive range combine to make her a perfect artist to celebrate the songs of Tammy Wynette.